It is very hard to google Dr. Stephen Buggie, PhD. Aside from one blog post and some YouTube videos, he's largely invisible online. This is probably because he does most of his computing from an Apple II.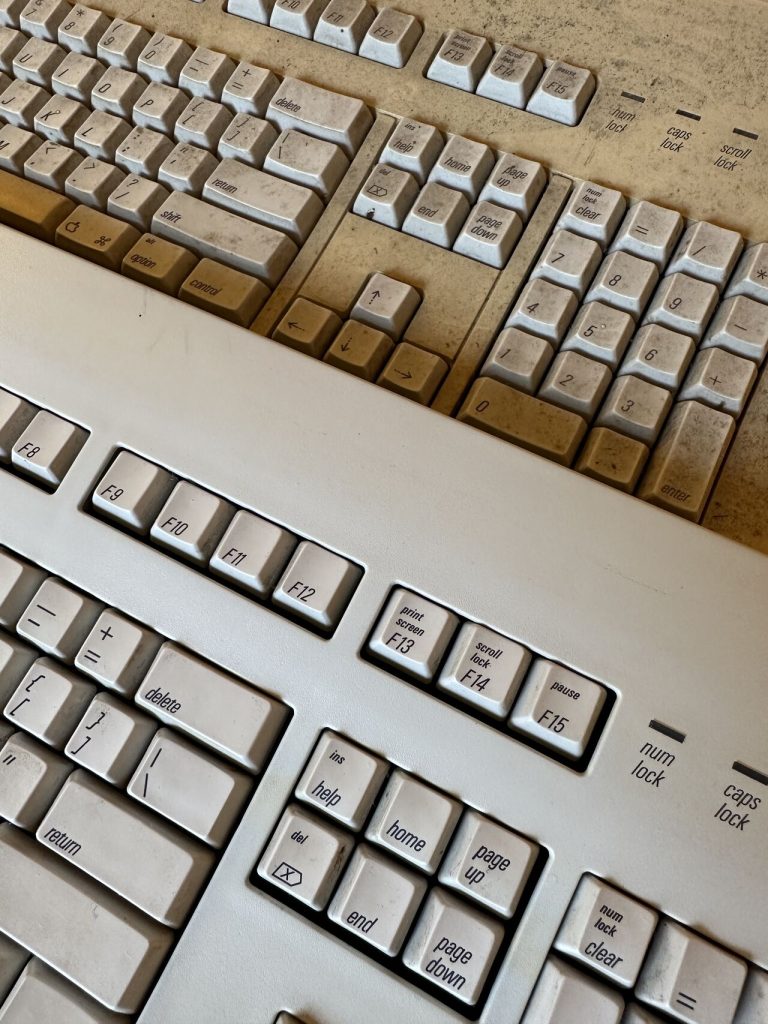 I came across Dr. Buggie this spring in the most unexpected way: I ordered $7.50 worth of replacement switches for an old beige Apple Extended Keyboard II. I'd gotten back into mechanical keyboards over the holidays, so I dug a couple of these beasts out of my parents' basement and started the process of restoring them. Along the way I learned that a couple of the keys no longer worked, but parts are plentiful on eBay, so I hit Buy It Now on the first lot of switches I found.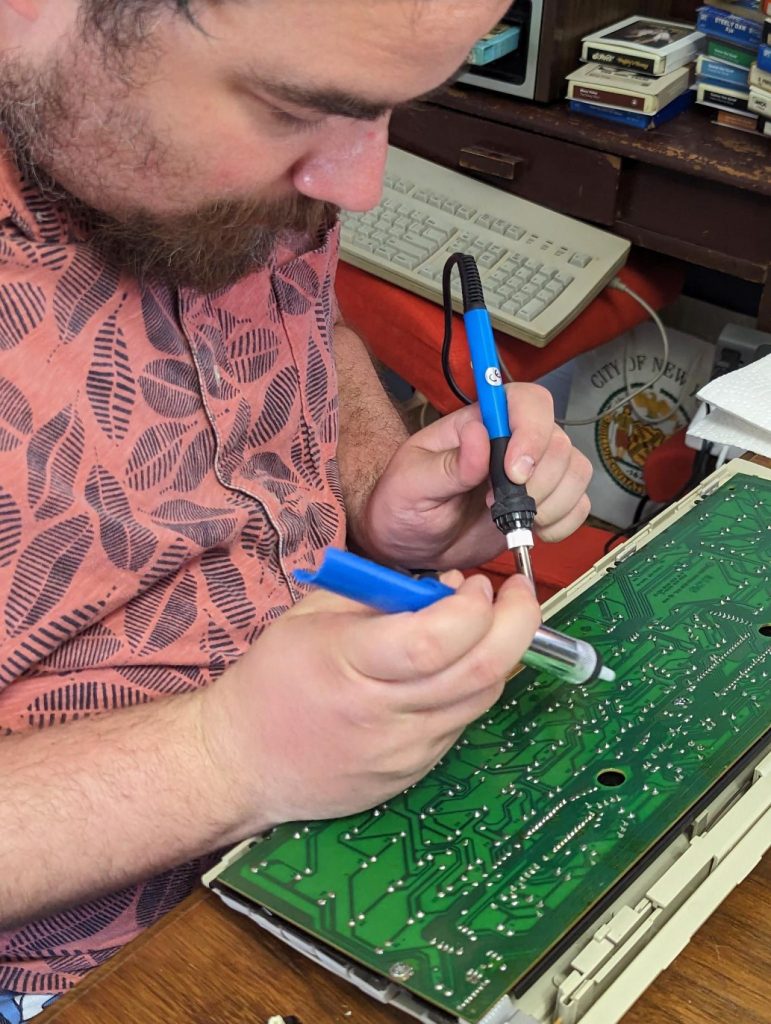 What came in the mail was… one of the absolute highlights of my year. It turned out that my eBay seller was a very active retro computing enthusiast — as well as a tenured UNM professor, psychologist, geologist, hot air balloon pilot and uranium prospector. Jewel after jewel poured out of the lovingly packed manila envelope: hand-written letters, essays on the minutiae of early Apple keyboards, DVDs of old tech demos, glossy photos from Apple II meetups, tourist pamphlets entreating me to visit New Mexico, and so much more. A+++ seller, would buy again.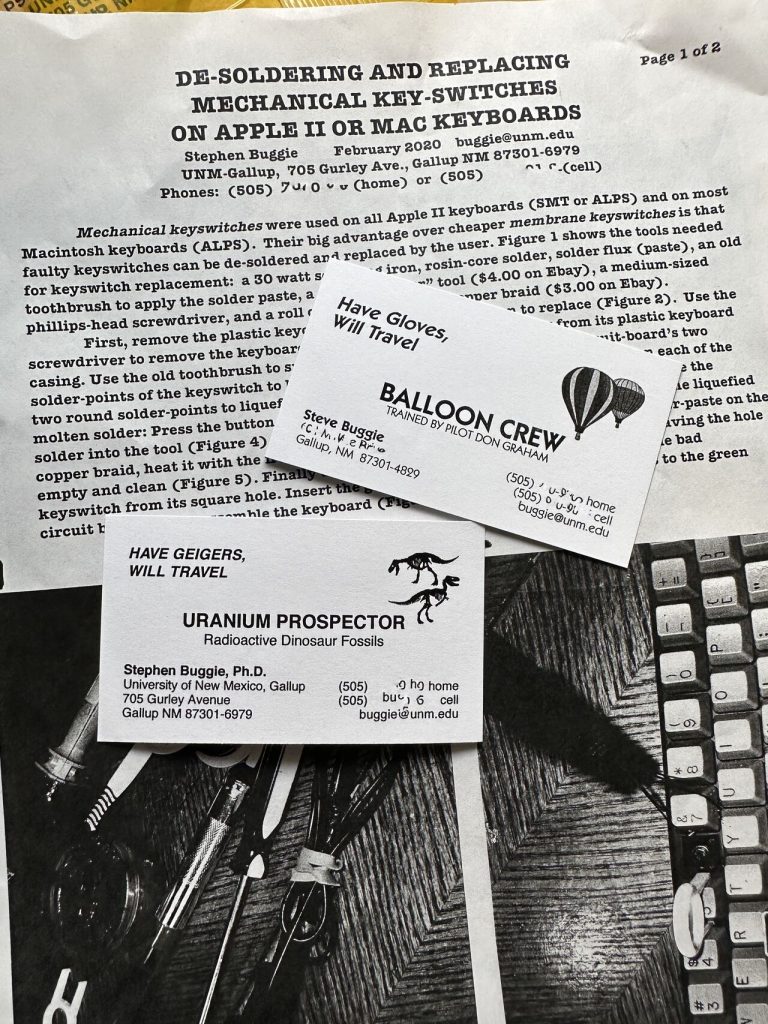 I'm writing this post on my restored keyboard (ask me about re-beiging yellowed retro plastics) and couldn't be happier. Drop a few bucks on Dr. Buggie's eBay store if you've got old tech that deserves a second life.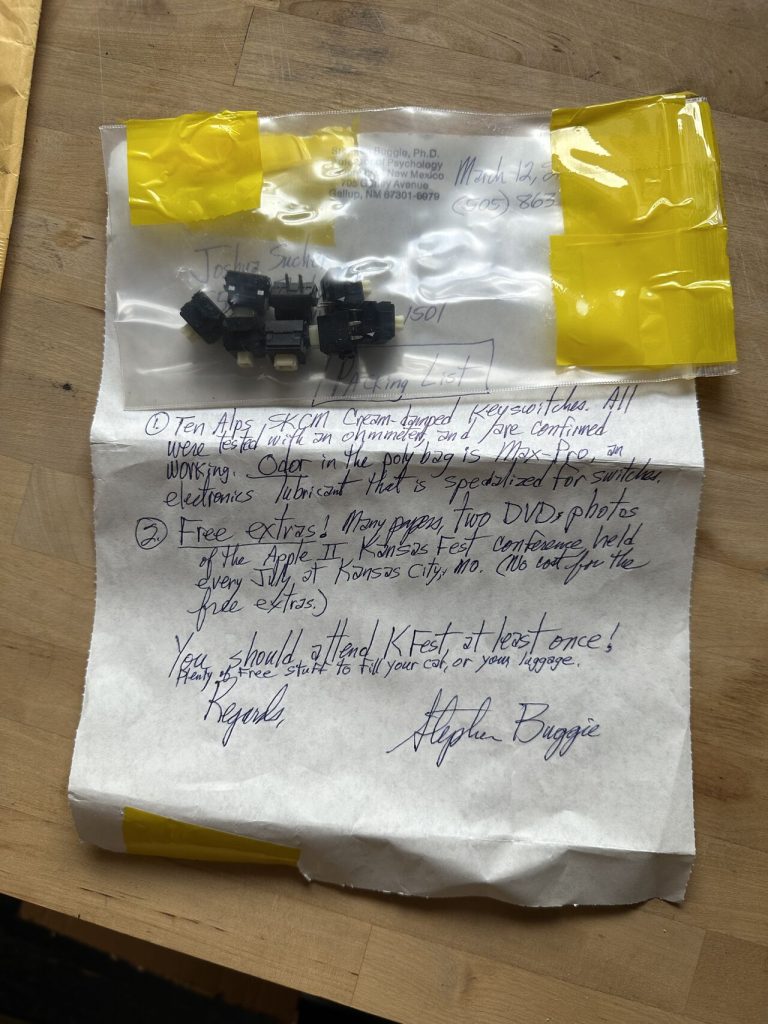 Dr. Buggie was kind enough to invite me to Kansasfest, the annual swap meet and knowledge-share of the surprisingly active Apple II community, and I'll extend the invitation to you.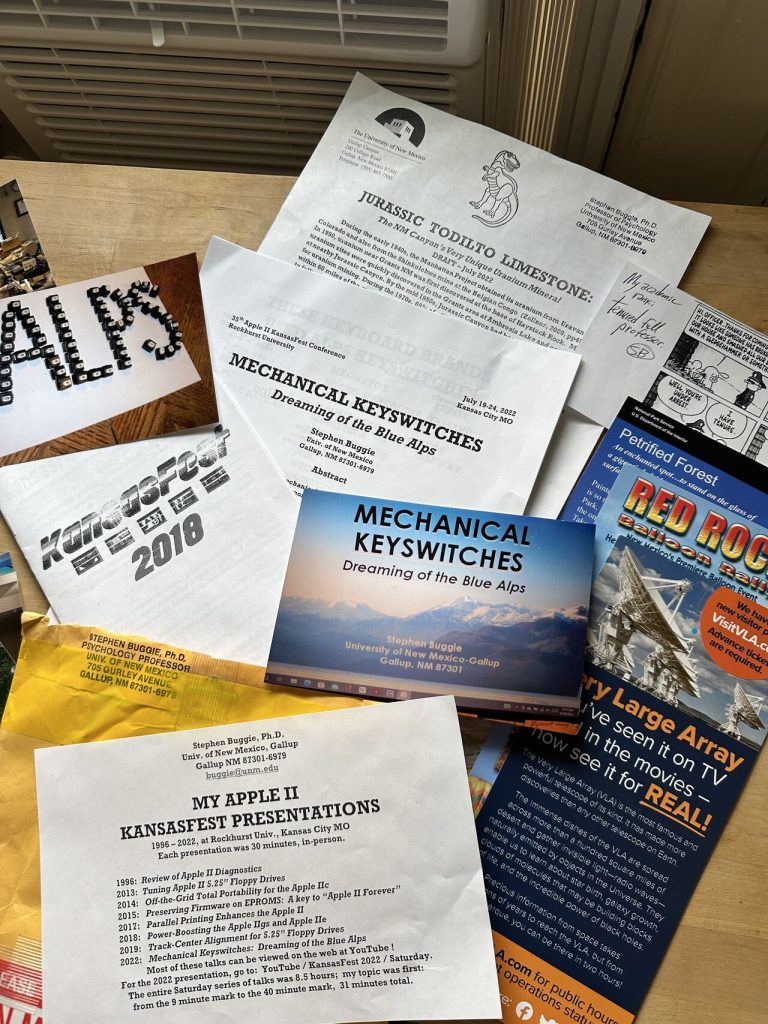 You can also read more about Dr. Buggie here.